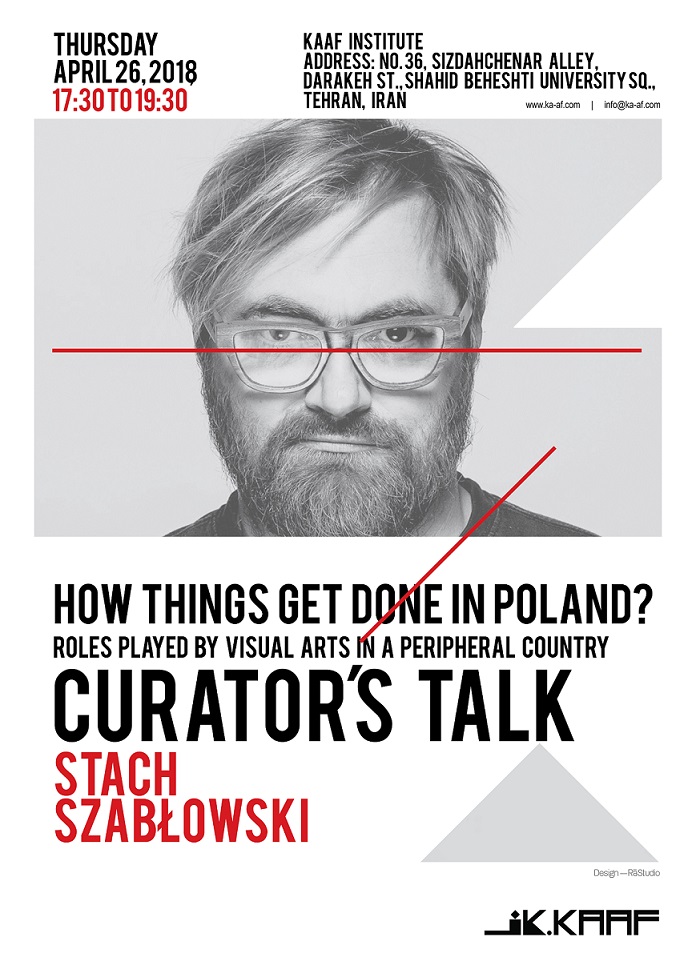 Stach Szablowski
Born in 1973, an independent curator, art critic, and a columnist, he graduated from the Institute of Art History at the University of Warsaw. He is a curator and a producer of over fifty exhibitions and art projects in Poland and abroad, an editor of art publications, and an author of numerous texts for exhibition catalogues, and books, periodicals and newspapers. Lives and works in Warsaw, Poland.
How things get done in Poland?
Roles played by visual arts in a peripheral country
 I will talk about how the visual arts scene in Poland is organized. Who has power? Where do money come from in artistic life? What ideas organize artistic life? Against this background, I will briefly present the roles that the world of visual arts tries to play in a public life in Poland. Modernizing the society, negotiating the shape of national identity, criticizing the system, emancipation of socially marginalized groups - these are just some of these roles. On the other hand, art in Poland can be seen as a sophisticated pastime for hipsters, a provider of status symbols for social elites and a tool for the image policy of authorities at various levels.
The context of my considerations is the peripheral position of Poland in the European and world artistic system.
The selected curatorial projects that I have accomplished in recent years will serve as an illustration of the stories about the art scene in Poland.