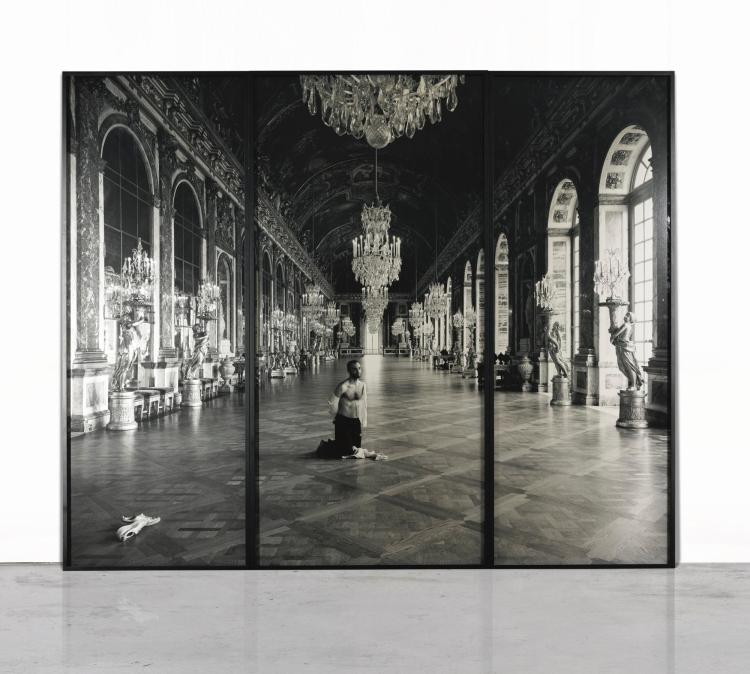 Reza Aramesh
"In collaboration with Sazmanab residency program"
Reza Aramesh was born in Iran, and has lived abroad since he was a teenager. He completed his MA in Fine Arts at Goldsmiths University, London in 1997. He has exhibited worldwide including UK, France, China, USA and UAE. He has orchestrated a number of performances and exhibitions in established institutions including the Barbican Centre, Tate Britain and ICA, London. Other projects have been staged in public squares, night clubs and industrial warehouses. Working in photography, sculpture, video and performance, Reza Aramesh's profound understanding of the history of art, film and literature is ever present in his work. Mass media imagery, typically of recent wars and armed conflicts, becomes the source material for a wide range of works, all of which he titles Actions. From reportage images Reza Aramesh singles out individual scenes of violence – journalistic snapshots taken in war zones – then in his artistic process intentionally removes everything but the essence of each image. In the curious way that each image of aggression resembles almost any other picture of a aggression, Reza Aramesh's anonymous subjects become actors in his exploration of the mechanism of violence.
Reza will open his first solo exhibition in Tehran at Sazmanab on December 26th. During his residency, Reza and Sohrab Kashani will be designing an artist book on the occasion of Reza's exhibition at Sazmanab.

December 15, 2014 – January 1, 2015